"It's time to start thinking seriously about return value in consumer electronics."
That is the message of the returns and overstock specialists B-goods like the annual spate of video games released for Fall and Christmas.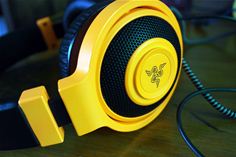 Headphones B-Stock Image
Ben Whitaker, Director EMEA at B-Stock, suggests that researching the value of such products could be a way to revitalize retailers, both for those based in traditional brick-and-mortar stores and those looking to e-commerce -Use platforms.
Whitaker said, "A blatant fact recently revealed in the retail newspaper estimates returns cost retailers in the UK $ 77.8 billion (£ 60 billion) a year.
"The story is similar in Europe, compared to a return rate of only 8% for goods in high street stores, e-commerce platforms can expect 25-40%."
Titles that sell tremendously year after year, like the FIFA games on multiple platforms, are still sold in relatively large quantities in physical copies, and the returns on this and other titles remain relatively high.
A total of 23.7 million physical video games were sold in the UK in 2017, the latest data from GfK so that the response rate is still high.
Whitaker adds, "As returns increase, so too does the industry need to adapt, protect itself, and develop strategies to meet this challenge. Margin compression at the front-end of retail and e-commerce also means fighting for a limited number of customers, and both platforms are looking for other ways to innovate. Returns could be the answer to this gap. "
With more than 20% of consumer electronics purchases returned on a regular basis, retailers will have to deal with it sooner rather than later. Video games and consoles in particular are in high demand, almost as much as high-quality Apple products.
Whitaker continued, "What is important here is that the lifespan of some of these products is short initially, but there is value in the resale market.
"Video games like the FIFA series, as well as potential games of the year like the recently released exclusive Spiderman game for PS4, fetch high prices in-store and online, but also offer great returns on resale.
"Seasonal one-off releases like FIFA and other sports franchises are often released in new forms every year but retain their value for about 6 months. Other popular titles can remain of high quality for many years after they have been used. "
B-Stock points out that not only do games have this potential, but the technology associated with them also offers lucrative resale opportunities. Accessories like earbuds, cases, and batteries have some of the highest return rates and therefore make up a large proportion of products in the overstock and liquidation market.
Whitaker added, "Retailers need to know that dealers buying this type of stock want large amounts of inventory sorted by condition. This means that even if the returns are not in perfect condition, there are still a large number of buyers asking for this type of product.
"We're seeing this kind of demand even more in cell phones, the iPhone X still reaching more than 60% of its value in resale despite its release almost a year ago. That kind of value just can't be ignored. "
Ends
About B-goods
B-Stock offers the world's leading auction platform for returned, surplus and other liquidation inventory. Our platform establishes an online auction dynamic where retailers and manufacturers can sell directly to a diverse base of approved business buyers. This translates into higher demand, higher prices, and a faster sales cycle while you maintain the control you need. Using our auction strategy and data, the world's largest retailers, along with hundreds of other companies, achieve the highest possible prices for aftermarket goods across all categories, conditions and quantities. To become part of the world's largest network of liquidation marketplaces, please visit: www.bstock.com.