Groovy Bot and Rhythm Bot are down, here are the top five alternatives to the most popular Discord music bots ever made.
If there's one thing I love about Discord, it's the ability to add different types of bots to a server. These AI-driven software can help you automate a number of repetitive but useful tasks, including onboarding new members, banning rule breakers, and moderating content/posts.
Besides the above, there are music bots which when added to a voice channel in a Discord server, automatically stream songs live from various sources like YouTube, Spotify, Apple Music, and SoundCloud. Groovy and Rhythm are two good examples, but it's quite unfortunate that they were taken offline following the YouTube crackdown.
Also Check Out: The Best Anime Discord PFP
Once known as the most popular music bot for Discord, Groovy and Rhythm offered users an easy way to play songs through file downloads, website URLs, and search for specific songs. They are comprehensive, offering an option to skip, shuffle, loop, and even search for song lyrics.
Now assuming you're looking for something similar, i.e. a working Discord music bot that offers things like unlimited queue playlist length and more, then here's a list of the best Groovy Bot and Rhythm Bot alternatives for Discord.
1. Red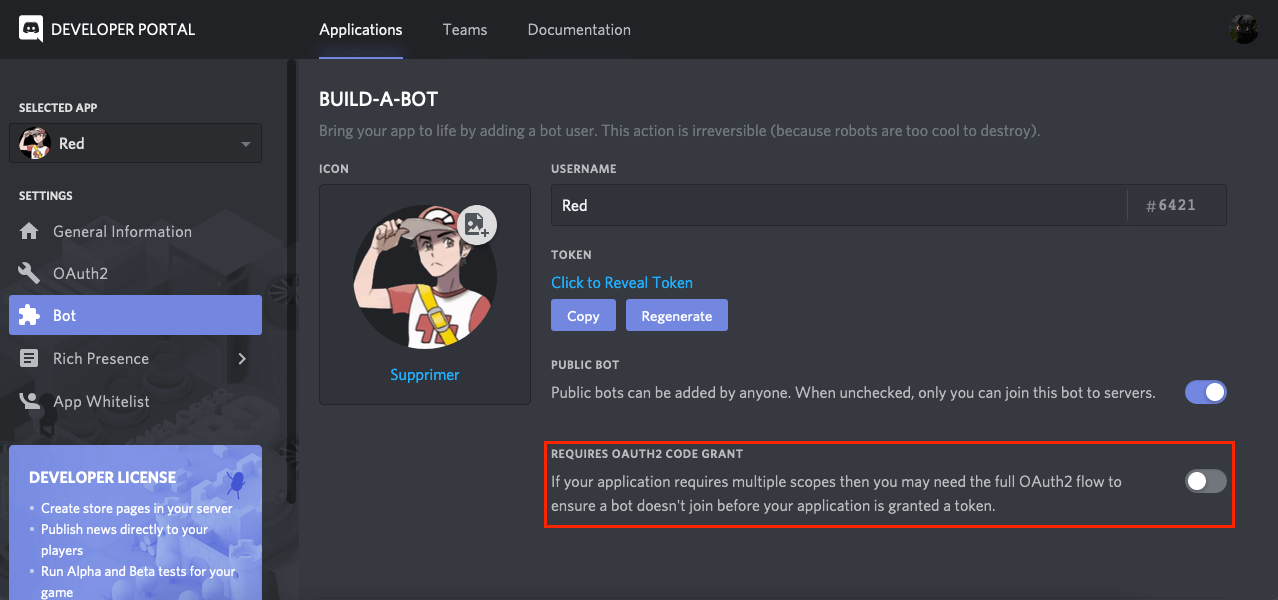 In a bit to eclipse the likes of Groovy and Rhythm, Red has emerged as a multipurpose Discord bot and it's gradually gaining the popularity it deserves. For the uninformed, Red is simply a self-hosted, open-source Discord bot that offers tons of expandable features and customizations.
Not only can it serve as a music bot for Discord, but it can also be turned into an admin bot and more. Red does just about anything you can imagine. From imgur/gif search to custom commands, the bot offers games like Trivia and Rock Paper Scissors.
That aside, it allows users to win and play with credits in the slot machine. Now, for the audio part, Red is pretty fleshed out. Not only can it play music videos locally, but it can also stream them from multiple sources like YouTube and SoundCloud. It also offers support for creating playlists and brings cool moderation functionality, plugins and unparalleled stream alerts.
Invite Red on your Discord server
2. Octave
If you are looking for a Discord music bot similar to Groovy and Rhythm with the ability to deliver high quality audio to hundreds of thousands of members on a voice channel in any Discord server, then you better go with Octave.
The bot can easily stream music from YouTube and SoundCloud and can also let you create playlists that you can listen to later. Apart from that, Octave offers an option to queue the songs and you can even search their lyrics online.
It's free on its own, but features like volume, bass boost, unlimited custom playlists, filters, and longer track lengths can be unlocked by subscribing to the premium version. Octave's ability to let members vote to skip a particular song is absolutely amazing and we highly recommend it.
Invite Octave to your discord Waiter
3. Hydra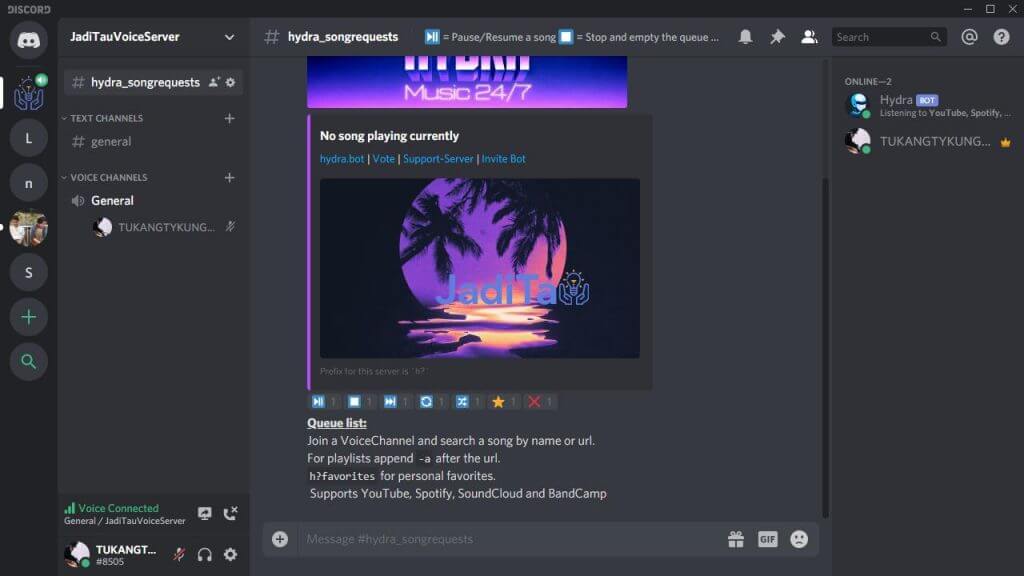 Following the cease and desist letter that was sent to owners of Groovy and Rythm bots, Hydra announced on Twitter that they will be dropping YouTube as a supported platform, but users can still stream songs from various sources such as Spotify, SoundCloud, Bandcamp, Deezer and more.
It's a solid alternative to the Groovy and Rhythm bot and their plans for a change of direction prove that it won't be stopped for years to come. Along with offering a wide selection of platforms to stream from, Hydra allows users to upload audio files that they can listen to or even stream the radio online.
It allows users to create playlists and queues and can easily shuffle, loop, replay and even skip songs. Apart from that, Hydra offers an option to search lyrics and music information. It features several admin-only controls and its 24/7 playback and audio effects are simply the best on the market.
Invite Hydra on your Discord server
4. CHIP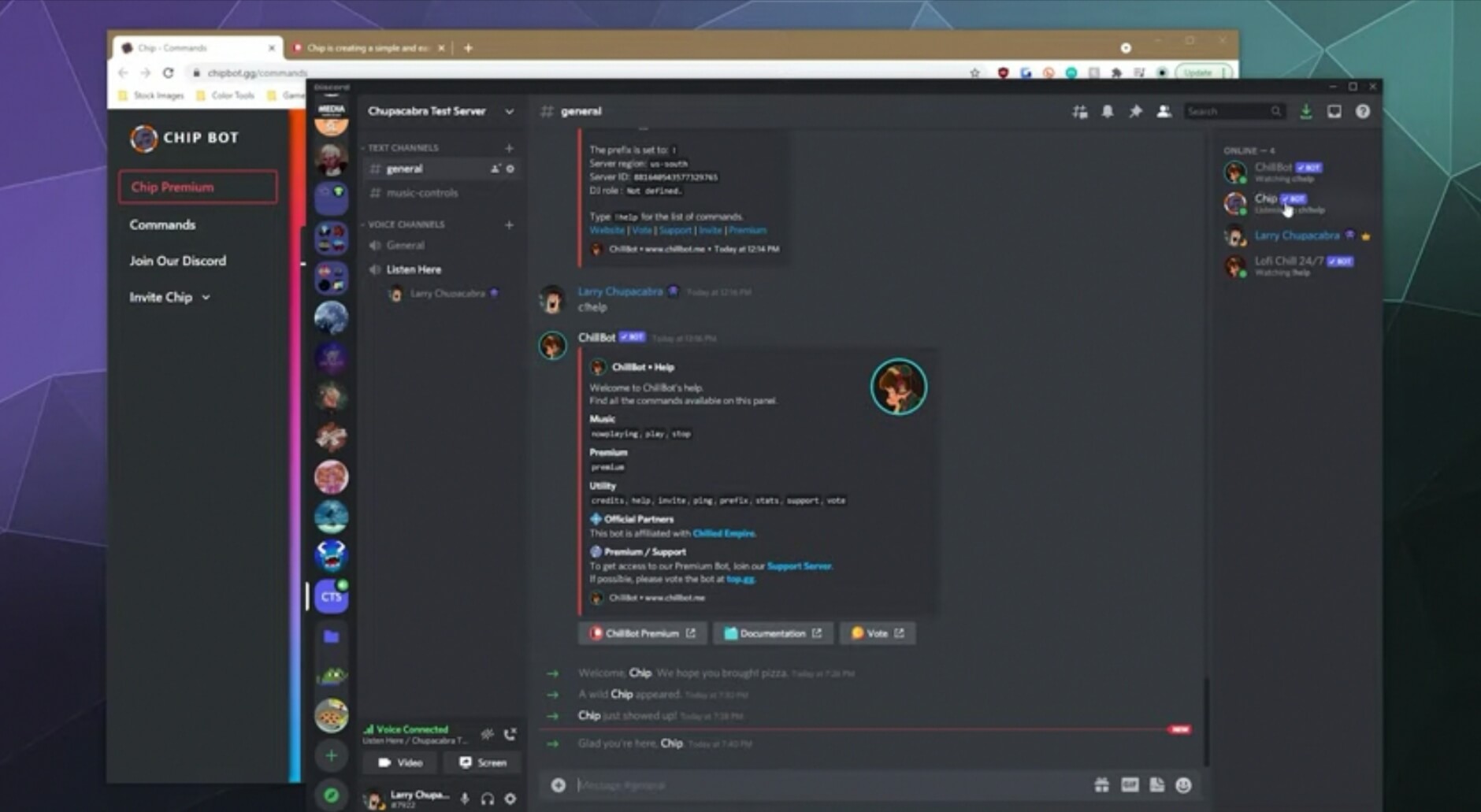 Chip is one of the top notch music bots for Discord and it rivals both Groovy and Rhythm bot in every aspect. It's as you guess, a bot that allows users to play songs from multiple sources including YouTube, Mixer, Vimeo, Twitch, SoundCloud, and Bandcamp.
It comes with the ability to create playlists and queues and you can also skip, loop, shuffle, move and even replay your favorite songs. One of the highlights of Chip, aside from the fast forward option, is that it includes a free audio control feature.
From bass boost to volume, treble boost, equalizer and voice boost, Chip offers a total of 180 radio stations from all over the world and also provides an option to display the lyrics of a song. It's 24/7 mode, bypassing vote locks and ignoring command cooldowns are in the premium section, but they're not worth the stress and money.
Invite Chip on your Discord server
5.MEE6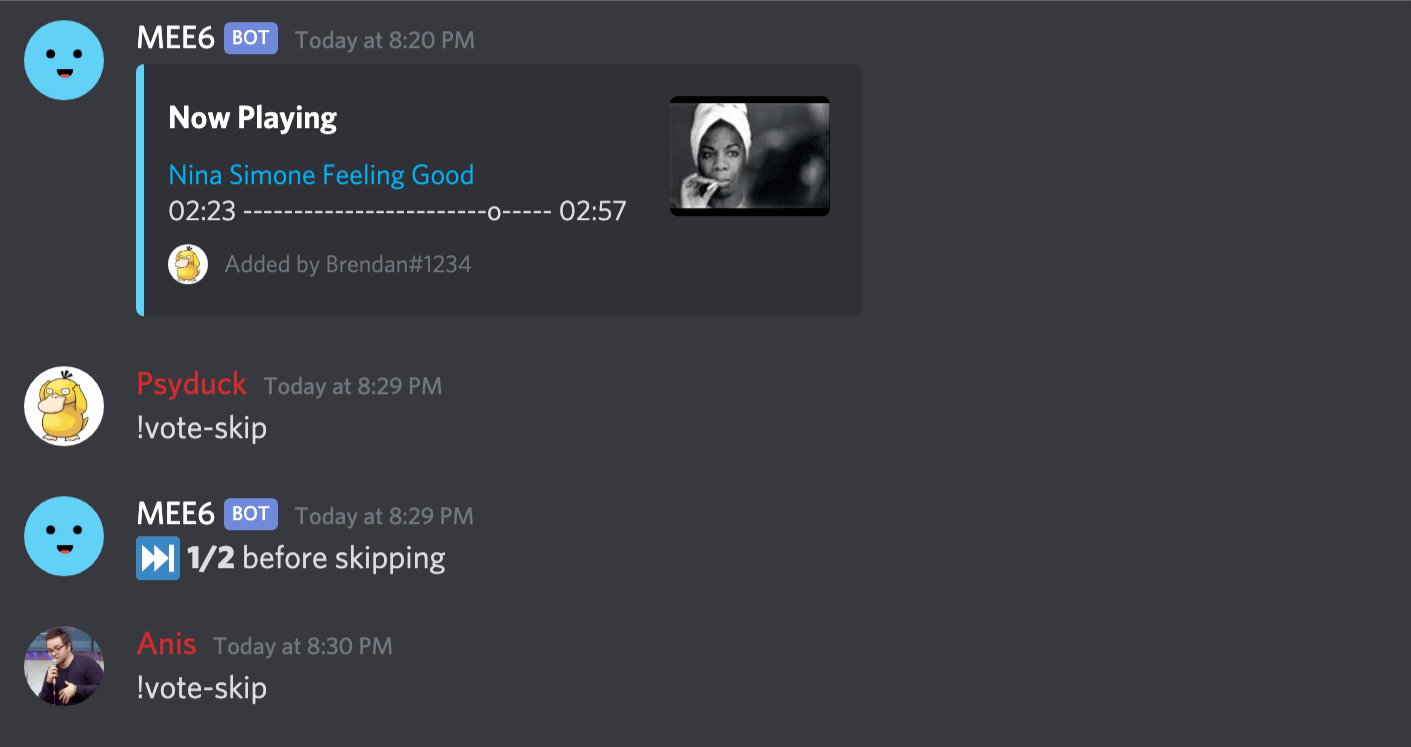 MEE6 prides itself on being the only Discord music bot you'll ever need and that's probably true. One of the things that sets it apart from its competitors is that it includes visual players that allow you to effectively control the music.
No orders, no problem. You can easily drag and drop to rearrange songs and even skip, pause and play them effortlessly. MEE6 is capable of streaming music from different sites including YouTube, Twitch, and SoundCloud.
Its dashboard lets you view your queues, manage playlists, and even search and replay songs. There's also a fun music quiz included in the bot and assuming you didn't know about it, MEE6 also works as a great moderating bot for Discord.
Invite MEE6 on your Discord server
So which Discord music bot is the best alternative to Groovy and Rhythm?
The answer to this question depends on what you need, as each Discord music bot listed above offers unique features. However, if you're looking for something easy to set up and use, we recommend picking up MEE6.
If you need a fully versatile Discord music bot that offers most premium features for free, then Chip should be your choice. For something that effectively rips music from Spotify, Hydra wins. Octave is best known for its stability while Red, although difficult to configure, can be considered the best modular discord bot installed there.
Overall, these are the best Groovy Bot and Rhythm Bot alternatives for Discord.