The award-winning broker has secured an exciting partnership with the greatest sprinter of all time!
Dublin: AvaTrade today announced its exciting new partnership with global sports icon and eight-time Olympic gold medalist Usain Bolt to become the company's new Official Brand Ambassador.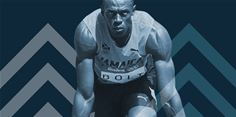 Usain Bolt
Usain Bolt, winner of 19 gold medals at Olympic and World Championships, has teamed up with AvaTrade – an award-winning online broker with millions of users – to become the company's new brand ambassador. AvaTrade is committed to revolutionizing the online trading industry by providing a trustworthy, innovative, educational, and user-centric trading environment that enables people to invest and trade with confidence. The partnership between AvaTrade and Usain Bolt is based on the core values ​​that potentially make a successful trader and a world-class athlete: goal orientation, self-confidence, commitment, training for success and, above all, uncompromising professionalism.
Dáire Ferguson, CEO of AvaTrade, said, "Investors and athletes need a number of similar qualities. You have to be driven, responsive, and dynamic to get to the top. Because of this, we are very excited to work with Usain Bolt, a person who shares our views and beliefs about what is required for success.
"In the last few weeks we have been inspired by the athletic excellence and professionalism of so many committed athletes.
"As one of the most regulated and trusted brokers in the industry, we are delighted that Usain Bolt represents our brand and is working with us to further our commitment to making trading accessible to everyone around the world, with our excellent customer support, educational guides, cutting-edge technology and intuitive platforms. "
Usain Bolt commented on the partnership: "As a world record holder at the Olympic Games and World Championships, I am always inspired by companies that are innovative and leaders in their industry. AvaTrade provides the access and tools you need to take advantage of real-time trading opportunities. So I'm very excited to be working with AvaTrade and helping them grow their brand to many millions more investors worldwide. Be more bolt! "
This partnership with Usain Bolt will strengthen AvaTrade's position as the world's leading gold standard online broker focused on providing its clients with the best training, technology, risk management tools and training guides they need to be successful and at the same time to build a winning mentality to aid in their endeavors.
The official announcement video can be found here:
https://finnpartners.box.com/s/c446xonropia36k2gzas7jz718e56wgpv
For more information please visit www.avatrade.com
END
For more information please contact:
Find a partner for AvaTrade
Tel: +44 20 7655 1710
Email: AvaTrade@finnpartners.com
About AvaTrade
AvaTrade is one of the world's largest and most highly regulated brokers. Regulated in seven jurisdictions, the company offers customers 24/7 support and services in over 20 languages. The award-winning organization prides itself on its commitment to helping users act with confidence – regardless of their level or background. AvaTrade provides access to extremely low spreads for over 1,250 trading instruments – including AvaOptions, MetaTrader 4/5 and its newest risk management tool AvaProtect ™ – both through its state-of-the-art web trader and its mobile app AvaTradeGO. Offers a diverse range of trading options to its customer base of more than 300,000 merchants in 150 countries to serve a wide variety of needs and desires. AvaTrade was recently named No.1 Broker by The European, Best Affiliate Program by International Investor, and Best Forex Mobile Trading Platform App by Global Forex Awards.
For more information please visit www.avatrade.com
About Usain Bolt
Usain Bolt is the "fastest man in the world" and a legend in the world of sports. The Jamaican sprinter is an eight-time Olympic champion and an eleven-time world champion. He holds the world records in the 100m, 200m and 4x100m relay. His unparalleled athletic performance combined with his personal appeal and unique style has earned him fans all over the world and has made him one of the most marketable personalities in the world today.
For more information please visit www.usainbolt.com